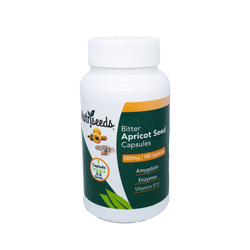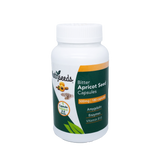 Apricot Seed Capsules
$34.99
Tried Apricot Seeds and not sure if you like the bitter taste? No problem! We've taken our Apricot Seeds, ground them up, and put them in a capsule so you can easily get all the benefits of apricot seeds without the bitter taste. 
Each capsule contains 2.5 seeds, which is about 50mg of B17. Not only that but you also get the other benefits of the seed, Natural Enzymes, and Natural B15 Pangamic Acid. All in one capsule! 
Now you don't need to get the bitter taste in your mouth, these capsules are the on-the-go solution! 
Made in California product of ISS

Suggested Use: As a dietary supplement take up to 10 capsules per day, unless otherwise instructed.